Did you receive the subtle hints from your girlfriend that Valentine's Day is around the corner? If you haven't, then you will, very soon! So it's better to preplan for this special day because your lady's expectations would be too high! Not to worry though, we know what she wants! Although a bouquet and chocolates can never go wrong, even then she would want you to upgrade from last year. By upgrade, we don't mean you have to frantically go overboard your budget. We have few affordable and personalized gifts for you! It will help to take the pressure off your shoulders. Go get the beer now and start scrolling down because you're about to nail this thing!
Were you planning to give roses to your girl? Don't! Yeah, just stop right there. Roses have been so overrated lately. Every girl wants a special gift on Valentine's Day. Give her this beautiful handmade Flower Teddy Bear made of soft roses. Everytime she will look at it, she's gonna know how much you love and appreciate her. You know what's the best part? It doesn't even die like real roses. Just give her this cute teddy which she can keep to herself all the time and we're telling you, your babe will love it!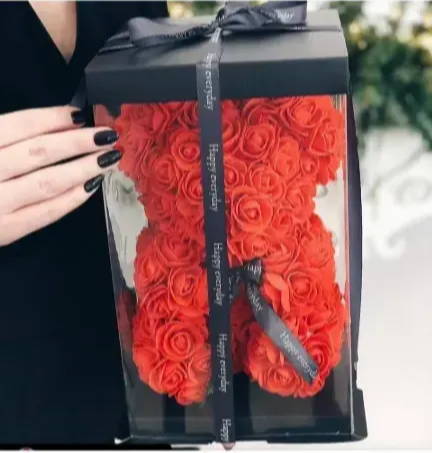 Are you guys not going out this Valentine's? Good, we can help you with that. Decorate your place with these aesthetic LED Balloons which can add a magical touch to the whole evening without breaking a sweat. You can simply inflate the balloons and voila, it's done, and now your place looks 100% more heavenly.
GRAB THE BEST DISCOUNT ON THIS CHRISTMAS LED REUSABLE BALLOON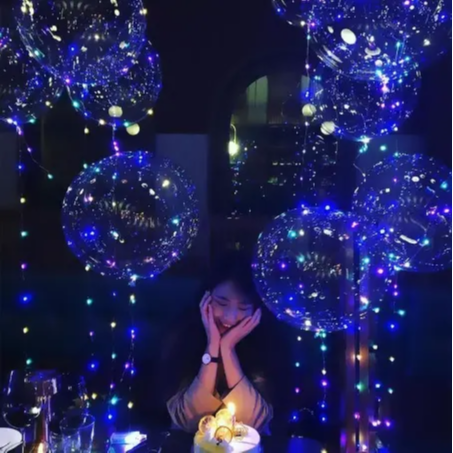 Well, now that you have decided to stay in and decorate the place for her, we have one more idea for you! Yes, this idea will be an eye-catching addition to your home. This breathtaking Eternal Rose in a dome can be placed anywhere and could just make your place more exquisite and creates a romantic atmosphere around it. So, what are you waiting for? Bring on the romantic vibes!


CLICK HERE TO SHOP ETERNAL LED ROSE IN A GLASS DOME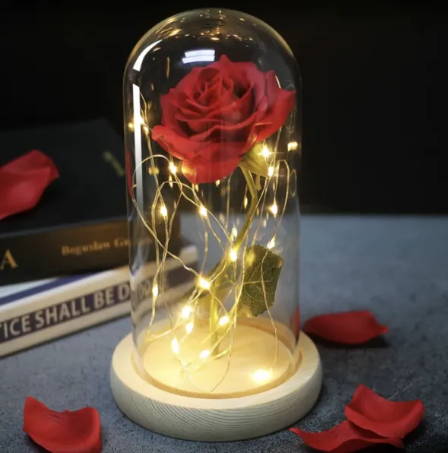 Gift a Love engraved pendant to the love of your life! It can't be better than this. This pendant carries an emotion within itself that can make all the moments beautiful, especially on Valentine's Day. It has been especially crafted to add a minimalist style to the whole outfit. This sweetly elegant and delightful heart necklace will show your love of the life that she's a keeper.
TAKE FREE SHIPPING ON THIS 24K ROSE GOLD PENDANT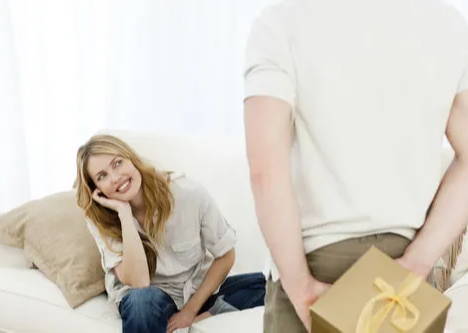 What's better than diamonds? Pop-Up Rose Ring Box! Trust me, presentation matters. You have a ring but not a cute box, might not work. But when you have Pop-Up Rose Ring Box, she won't be able to resist saying yes. This is such a cute simple box with a rose pops up with a ring in there once opened. Super cute, she'll love you for getting this!



BUY POP-UP ROSE RING BOX FOR PROPOSING HER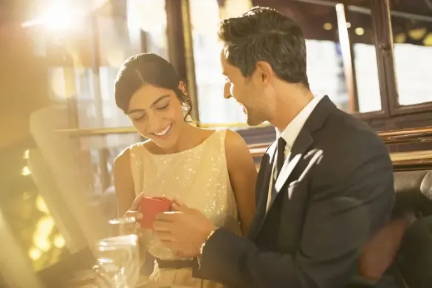 Once upon a time couples used to write love letters to each other, but over the years, we became more advanced. Now we want love letters with pictures, ain't that true? This customizable Love Note Box can fulfill all those wishes. You can create your own story by adding the pictures of your special memories and you can also write cute notes on it. This is such an extraordinary idea of saying "I love you" or making your girl feel special. All your favorite moments together in one box, isn't it great?
GET THE BEST PRICE ON CUSTOMIZABLE CUTE LOVE NOTE BOX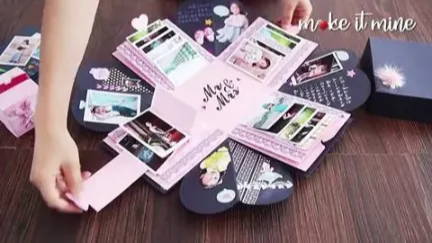 "Big girls need big Diamonds." But let's be real, they are super expensive. This doesn't mean that you give her anything less than that, no no no, we won't let you do that either. Gift her this beautiful 18K Sterling Silver Cubic Crystal Eternity Ring with Austrian Crystals without going overboard. Make the one you love feel adored with this dazzling promise ring. It also makes a perfect engagement ring as well. This ring will age magnificently and will make your happily ever after all the more spectacular.



GIFT HER THIS CUBIC CRYSTAL PROMISE RING NOW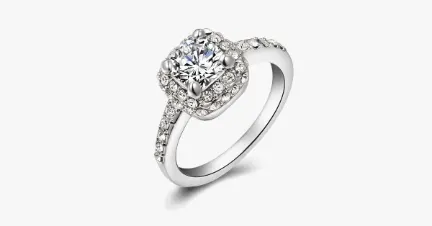 You must have already seen photograph string lights used for birthday decorations. It's not just for that. You can use it for proposals or maybe a cozy Valentine's evening with your babe as well. Hang them around your bed, in the hallway or anywhere, show deep affections to your girl with this great romantic gesture. Surrounded by your beautiful memories of the time when you first locked eyes, kissed, or fell in love, will only make your love stronger and she'll be infatuated with you, seriously!



BUY THESE LED PHOTO STRING LIGHTS AT THE BEST PRICE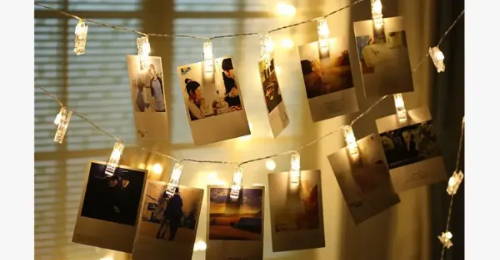 Every girl loves jewelry. You probably know that by now, why else would you be reading this, right? What better than a twinkling heart stone necklace! It's not just any necklace. Your girl will get the attention of everyone once she wears it. Curious to know why? There's a strikingly amazing revolving stone in it. Always in motion, the vibrant central stone dances with mesmerizing light and twinkles with every breath and beat of your heart. Basically, it's the perfect gift for your lady!



CLICK HERE TO SHOP TWINKLING HEART WATERDROP STONE NECKLACE FOR HER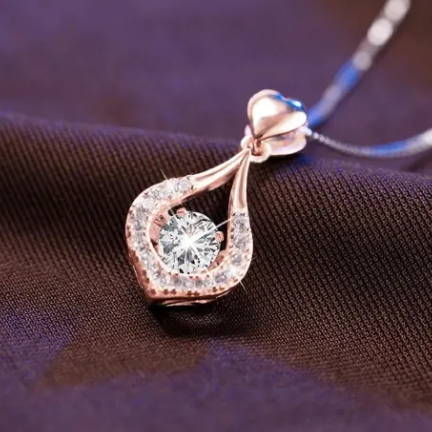 We know this would be the last thing on your mind right now. These Glitter Gel Pens are not for your Valentine, it's for YOU! Make a grand romantic gesture by writing a love letter with these glitter gel pens. Writing a love letter will show your love in an extraordinary style. Give your writing a brilliant twist with glitter, metallic, or neon ink finishes. Express your love with colors!



BUY THESE GLITTER GEL PENS AND WRITE A LOVE LETTER FOR HER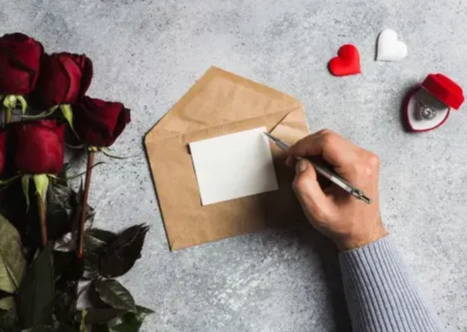 ------------------------------------------------------------------------------------------------------------


What would you like to get or what are you giving her on this Valentine's Day?
Let us know in the comments section below.